Yeah as my last post said, Fall was creeping up, well it's in full swing, and I can not only feel it but see it. Gosh it's gorgeous here in Massachusetts, you can see the trees losing their leaves, the backyard looks so nice, with the different colour leaves all over the ground. Dreams do come true! I say that because a long time ago, I had talked to this guy that lived in Boston, and he always told me how beautiful Massachusetts was in the Fall, he was so right about that. After that, it's what I wanted to do, to see Mass in the Fall, now the Summer, well parts of it I can do without, and I have yet to see how the winter is here. It's all an experience I feel. I also experienced a loss. Bear, the house dog, Williams pet, and in many ways my pet as well. I spent my days with him since moving here. He was put to sleep on Saturday October 3, 2009. He had kidney failure, although he didn't appear to be suffering, you can see that he was not well. Mass amount of weight loss, no appetite, drinking a lot, he looked depressed and sad. It was killing us to see him like that, so the decision had to be made. Oddly enough, it was my mothers birthday as well, God rest her soul. William asked if I wanted the date changed, I said no, that day came up for a reason. I will miss my Pupa Bear!
This is how I'll always remember you. A happy, always smiling loving dog.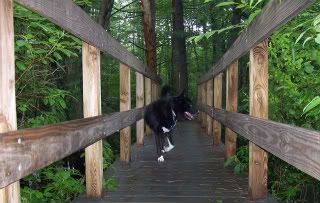 This is one of my favs, he's just walking across a bridge, so cute and happy *hugs*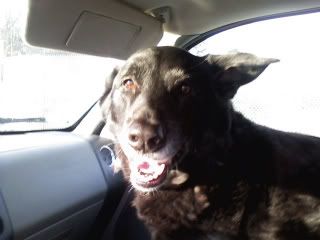 The Happy 'Let's Go For A Ride' Look!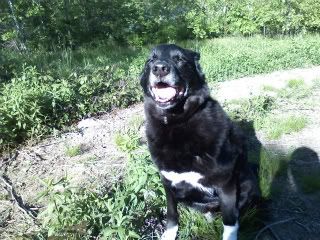 The 'Taking In The Sun' Look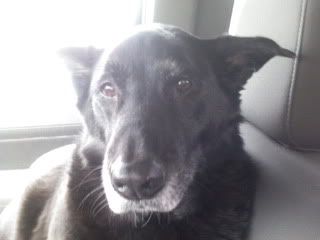 The 'I'm An Old Man' Look
On a lighter note, I have been approved for 4 fan listings, that I will need to start working on. I also have another website I am opening, a plug site, yes I jumped on the bandwagon, why not. Anyway so there are additions to my collective here. I may be working on another layout as well. So we'll see how that all goes. Well I have a lot to do, and I'll run out of time, as I don't do any work at night any more, my time is during the day. Have a great week and weekend.